Augur had a huge surge today, the bulls were able to push the price up by almost $4, however, the bears took away around half of the gains, the surge is still at +21% right now. Augur experienced a similar huge surge 2 days ago when the bulls attempted to break above both EMA's, going from $8.1 to $9.87 but the bears stopped them and 90% of the move was wiped out.
The 4-hour chart looks really strong with increasing bull volume and a ton of continuation for many candlesticks in a row. REP is trading way above the EMA's but the RSI is almost cooled off. We are clearly going to see a wild correction for REP within the next few days but everything above $7.78 is just a higher low and the bulls can still manage to change the trend on the daily chart.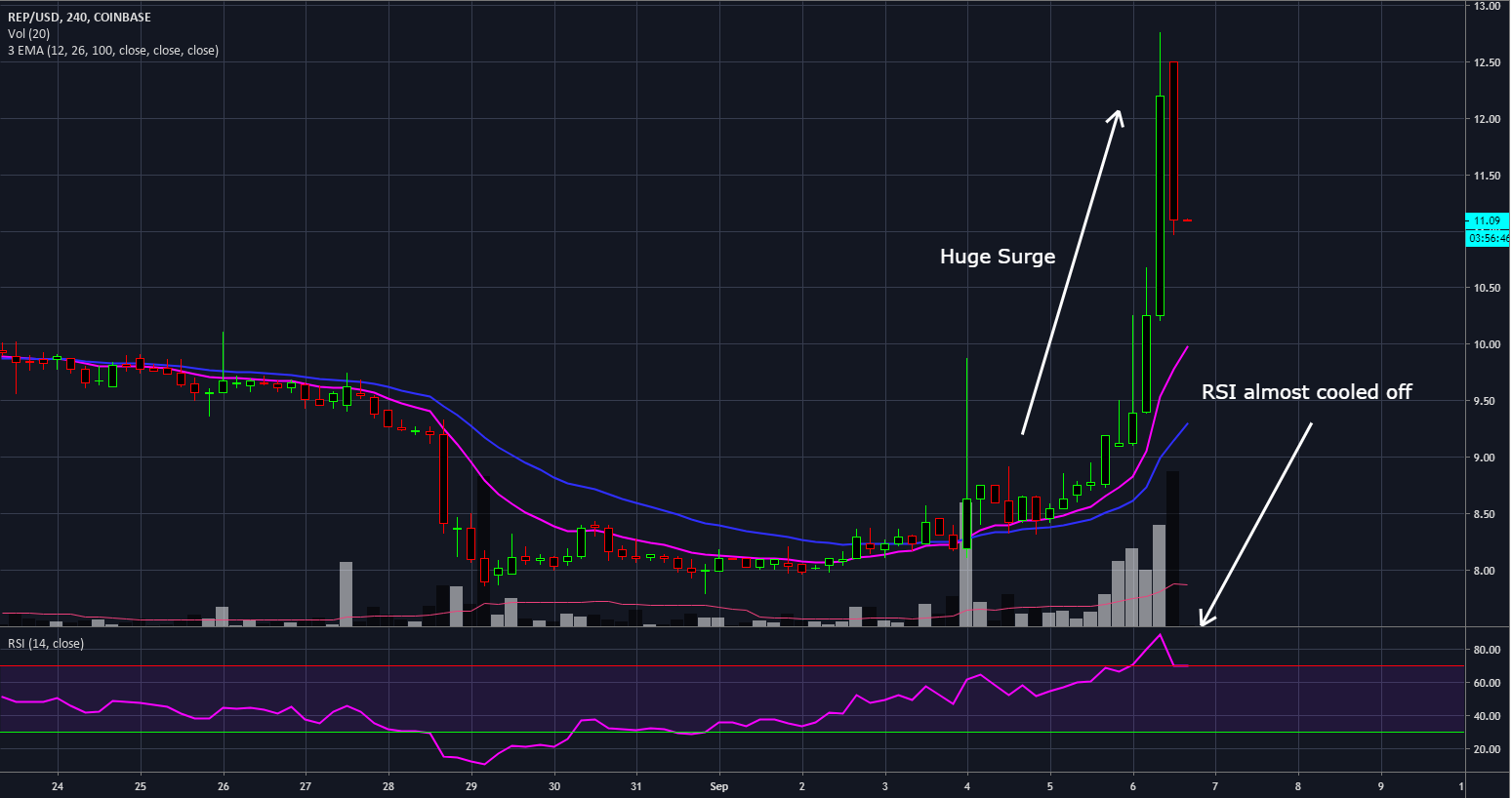 The weekly chart is not so great, though. The bulls got rejected from the 12-day EMA and the current downtrend is too steep for the bulls to change the trend in the short term. The bulls would need to break $19.59 to change the trend or set a higher low compared to $7.78 and then break above $12.76, this however will take a good few weeks if the bulls even manage to do it.