Bitcoin has been in a serious downtrend for the last week and has crumbled quite hard in the last 2 days losing more than 10% in value. The final battle seems to be happening at the $10000 level which is acting as support for the bulls.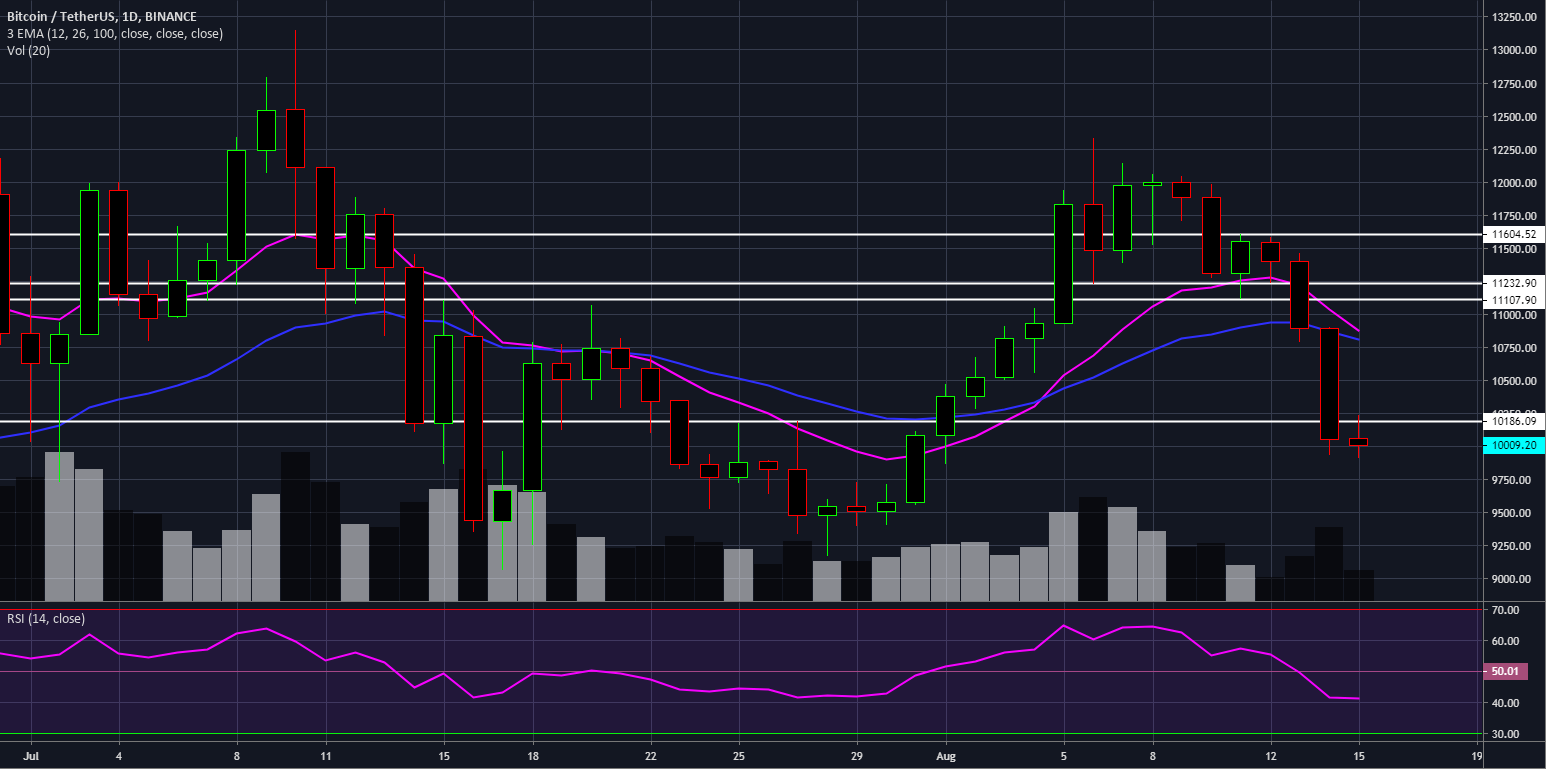 We have lost the daily EMA's and they are looking for a bearish cross tomorrow or the day after tomorrow. Bulls are desperately trying to hold this support level as there isn't real any other support area nearby.
The weekly chart is still looking ok for the bulls and the 12 day EMA could act as support on the weekly chart. It is currently at $9809 and BTC hasn't yet touched this level. It seems that the most likely scenario in the weekly chart is going to be an equilibrium pattern if the bulls can hold the 12 EMA.
The monthly chart has formed a bearish reverse candlestick and could indicate further pullback. The 12 EMA on the monthly chart is far away at $7623. Clearly the bulls are still really strong on the long term and the monthly chart is still in a pretty strong uptrend even after the recent pullback.
The BTC/USD shorts are still not increasing which also shows the strength of the bulls over the long term.