Bitcoin bulls and bears have been fighting hard the past week and a half for the $10k level. Bitcoin is now in a confirmed Equilibrium Pattern with a range of around $1000.
The bulls were able to defend a double bottom at $9762 which is now the lowest level of the equilibrium pattern. The level to beat for the bulls is at $10949.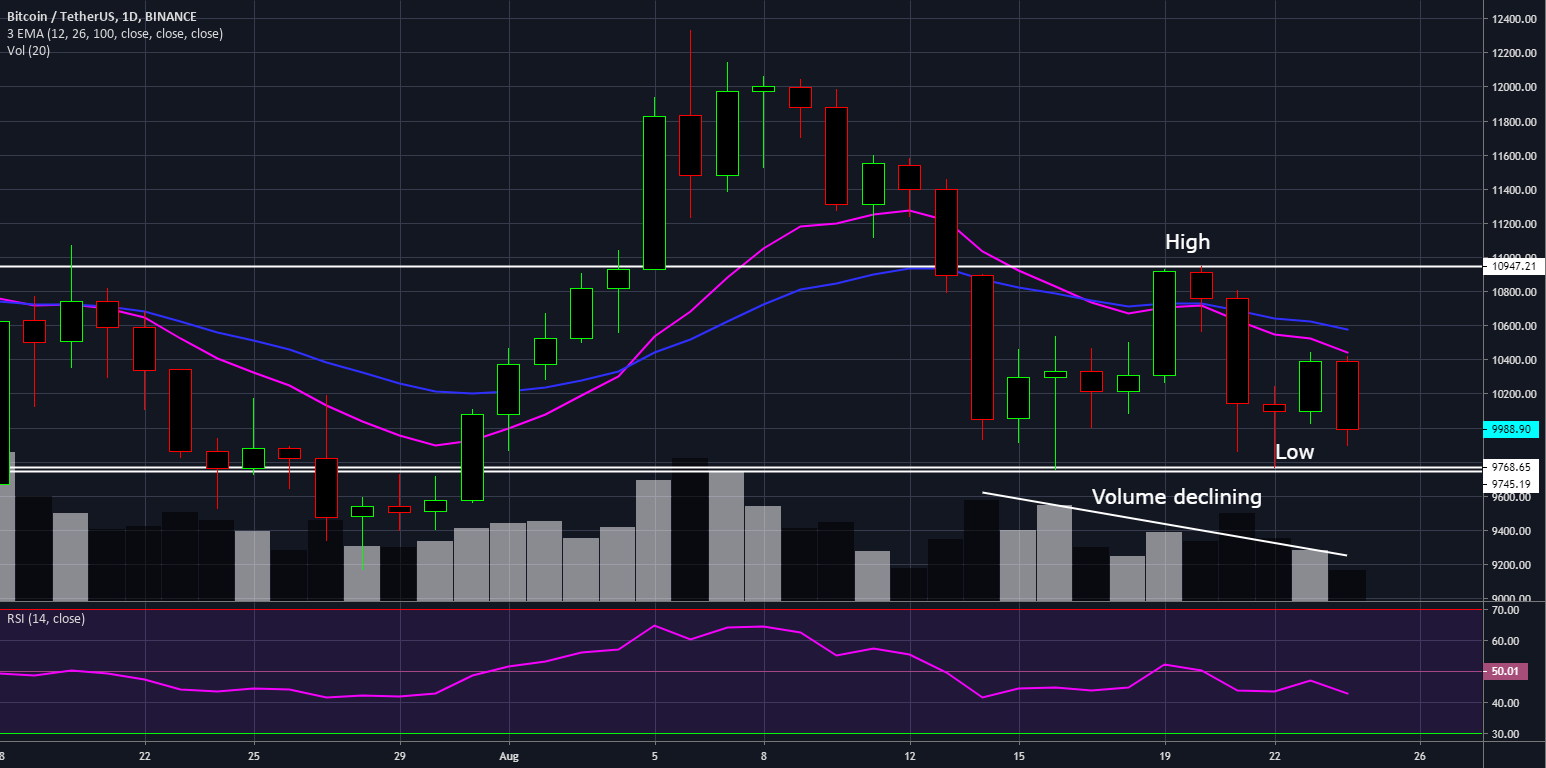 The EMA's remain crossed bearish and the RSI is currently at 43 points. The biggest resistance for the bulls at this point is the 12 day EMA as well as the 26 EMA.
The 4-hour chart was forming a nice bull flag, however, the bulls didn't see any continuation and once the EMA's were broken, the bears took over with a pretty big -3% candlestick.
It seemed that the low of the equilibrium pattern on the weekly chart was going to be set at $9750, however, now it's unclear whether the bears will be able to break that level this week. The bulls defended the level so far and the current candlestick low is at $9762.
If the bulls manage to close this weekly candlestick above $9750, it would be a nice double bottom, a bullish indicator.
Historically, the bears have been unable to break below the 12 EMA and stay there. At this point we have 5 attempts on 5 different weeks that were rejected.