In our last analysis we talked about Bitcoin being stuck at $10,000. Well, it seems that Bitcoin is still having a lot of trouble getting past that level, up or down. Neither the bulls or bears have been able to see any significant continuation to any move.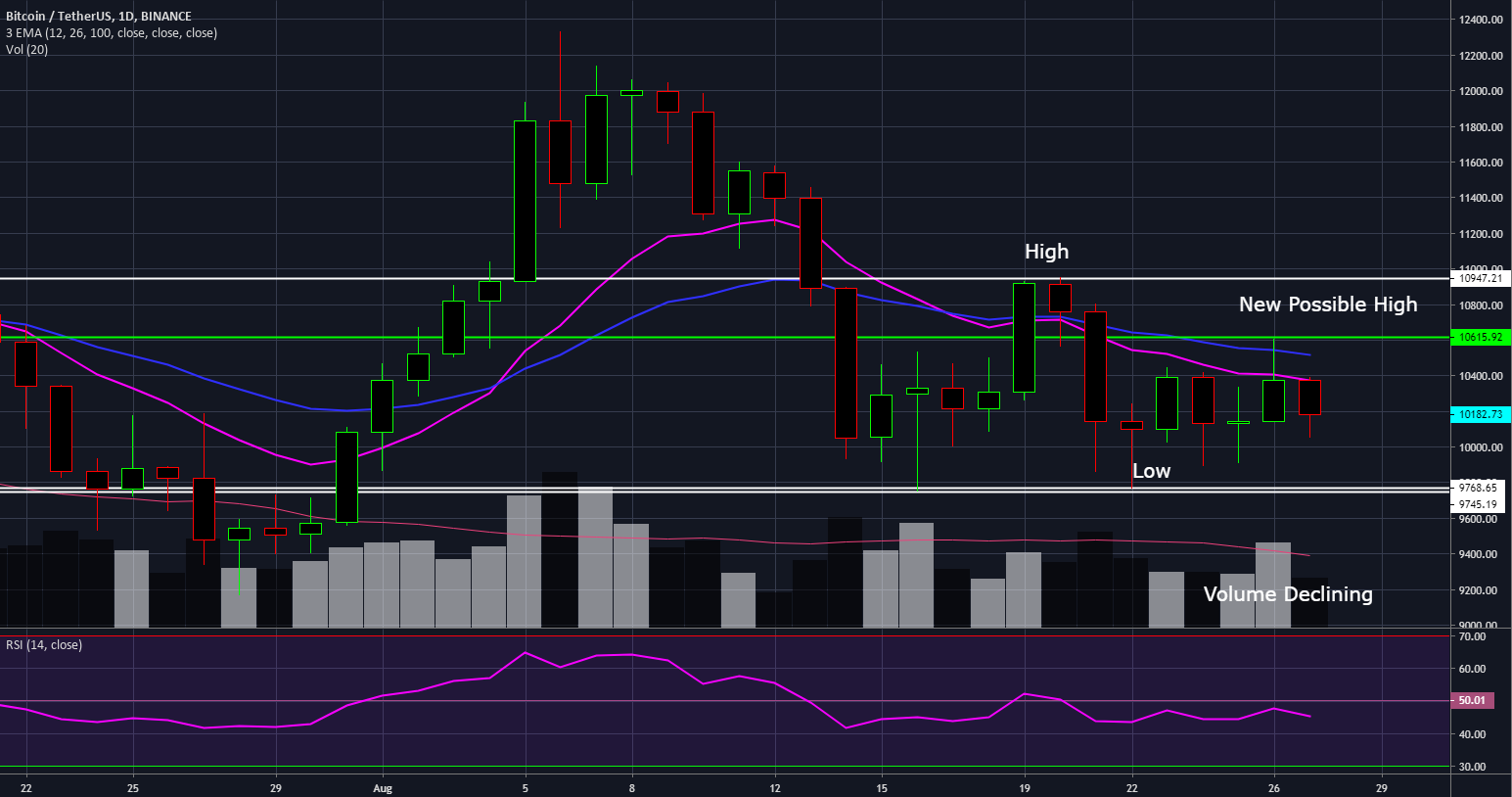 The equilibrium pattern is still in place and a new lower high seems to be forming at $10604 but we still need further confirmation. Volume is still declining which indicates a big move will happen soon. Yesterday the bulls attempted to break out above both EMA's and were successful but only for a while, bears were quickly able to bring the price down below the EMA's and today they have seen continuation.
The 4-hour chart seems to be on the bullish side on the longer term but it's not really telling us much. Similarly the hourly chart is also quite inconclusive.
The weekly candlestick was pretty bearish but bulls aren't too concerned because there is a lack of volume. The weekly EMA's are holding nicely and the long term still favors the bulls massively.
The monthly chart is also favoring the bulls in the long term and the EMA's are not even close.