Bitcoin was in a parallel channel pattern on the 4-hour chart and bulls were actually able to break above it, however, there was no continuation and bears quickly took over. Bitcoin traded above the 12 day EMA 4 candlesticks in a row before the bears were able to break below both EMA's as well as the parallel channel line.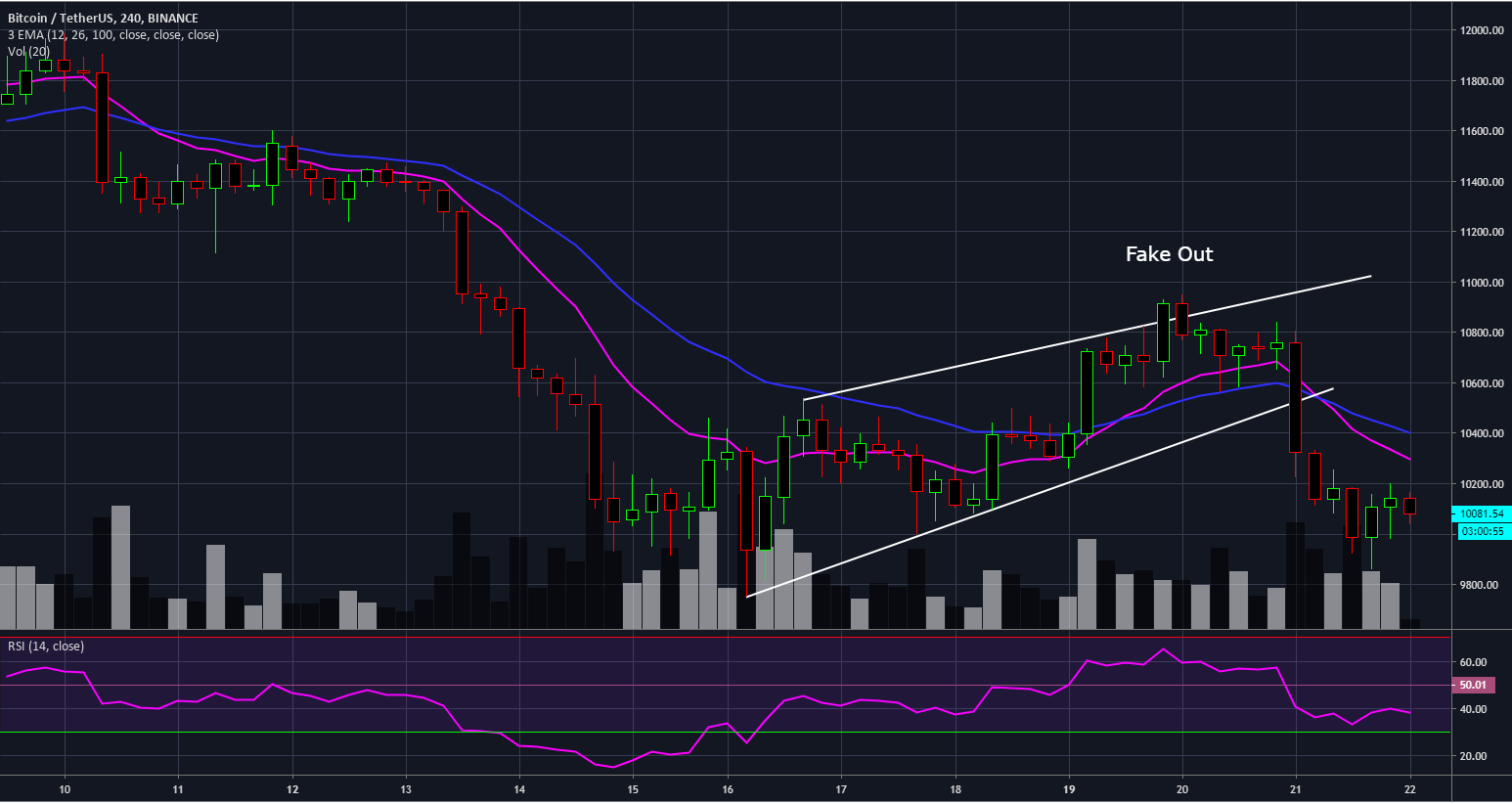 The drop was around 4% with another 4-hour candlestick of -2% and a bit more continuation after that. The bulls were able to maintain Bitcoin above $10000 but the fight is definitely not over yet.
Bitcoin is currently trading at $10065 and the daily chart is not looking pretty. The bears didn't break the low of the daily chart, though. This means that an equilibrium pattern is still possible, something that bulls are certainly hoping for.
The weekly chart re-tested the 12 EMA and it seems that the bears aren't able to break below it again after having tested it for 5 weeks.
The monthly candlestick looks far worse for the bulls now, the bears formed a pretty strong bearish reversal candlestick and we might see continuation from there, the long term, however, is still in favor of the bulls and big time. The low of the monthly uptrend is all the way down at $3156 and anything above that price would maintain the monthly uptrend.