Bitcoin was in a 4-hour equilibrium pattern that broke bearish with no significant continuation just yet. Clearly this is bad in the short term, however, bulls are still quite hopeful.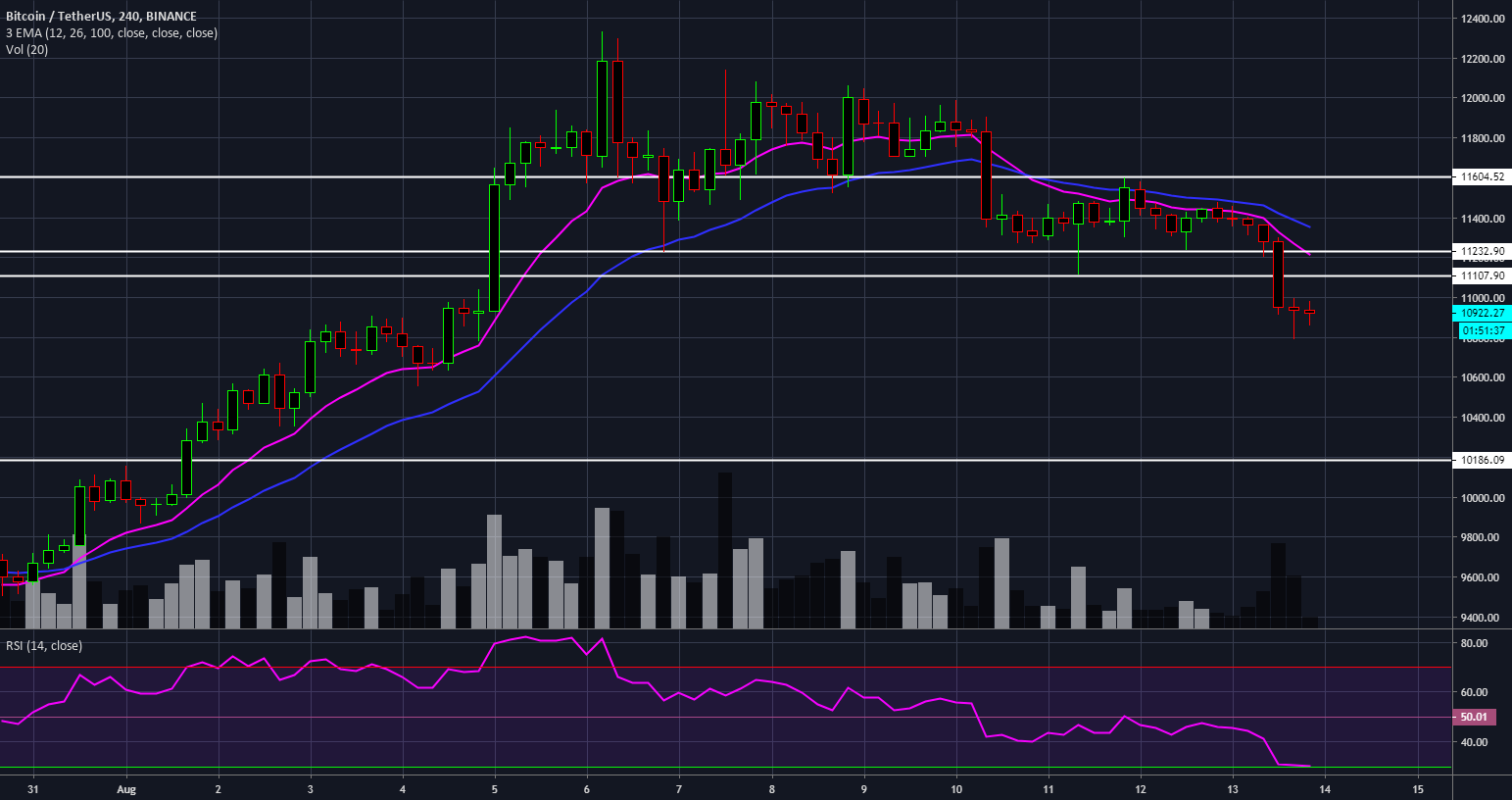 On the daily chart, the bulls are trying to maintain the 26 day EMA, if the bears were to break through that level, the daily uptrend would probably be lost and we would see further downside.
The weekly chart seems to be creating an equilibrium pattern with a lower high pretty much established at $12330 unless the bulls change it. The low is currently at $9060 but keep in mind the price is not even close to touching the weekly EMA's. The 12 EMA is at $9947, a level still far away from the current price.
The weekly chart is still pretty bullish over the long term and the bulls definitely have the upper-hand.
The BTC/USD shorts on Bitfinex are still not growing, bears are still extremely scared of Bitcoin and the sentiment continues to be bullish.
The monthly chart for Bitcoin is clearly demanding a bit more consolidation, however, the EMA's are also quite far away at  $7698.
Overall, Bitcoin is still really bullish and 2019 will still be quite a good year for it.