Bitcoin has certainly been dominating the market in 2019 and is still at 69% dominance over altcoins.
Today, the bulls did turn it around and were able to make Bitcoin surge, currently trading at $10881 The short term is bullish again now, the RSI is not overextended and the daily EMA's are about to cross bullish. Bitcoin has also formed a daily bull flag which could have a lot of continuation taking in count that there is no real resistance until $12330.
The 4-hour chart is great, bulls have seen a lot of continuation from 2 previous bull flags and we are currently in a third one. The RSI is getting close to the overbought area.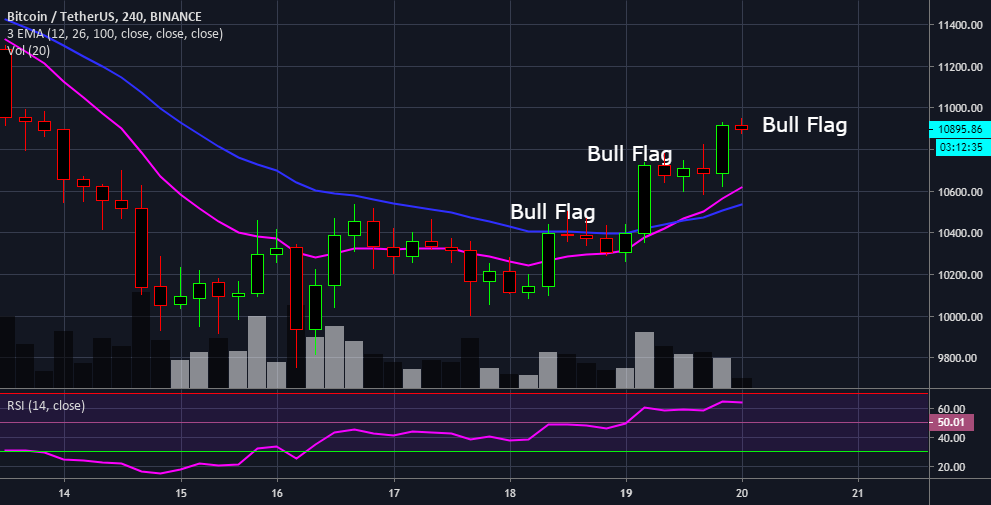 The weekly chart has now confirmed the low of the equilibrium pattern at $9750 and bulls are looking to break the high of $12330. There is also a lack of resistance after that point.
The monthly chart hasn't changed much, it is still really bullish over the long term, if the bulls are able to break the high of $12k then a monthly bull flag could still be in the cards.
The BTC/USD shorts continue to be at an all time low while Bitcoin positive sentiment keeps growing.
Max Keiser has predicted that Bitcoin's dominance will actually grow up to around 80 percent and that the era of altcoins has ended.