Bitcoin seems to be recovering quite well after the recent dump and bulls have been able to create 2 nice bullish reversal candlesticks in the daily chart with a good amount of volume. Bitcoin went from $9770 to the current price of $10568 today after the Big Bakkt announcement.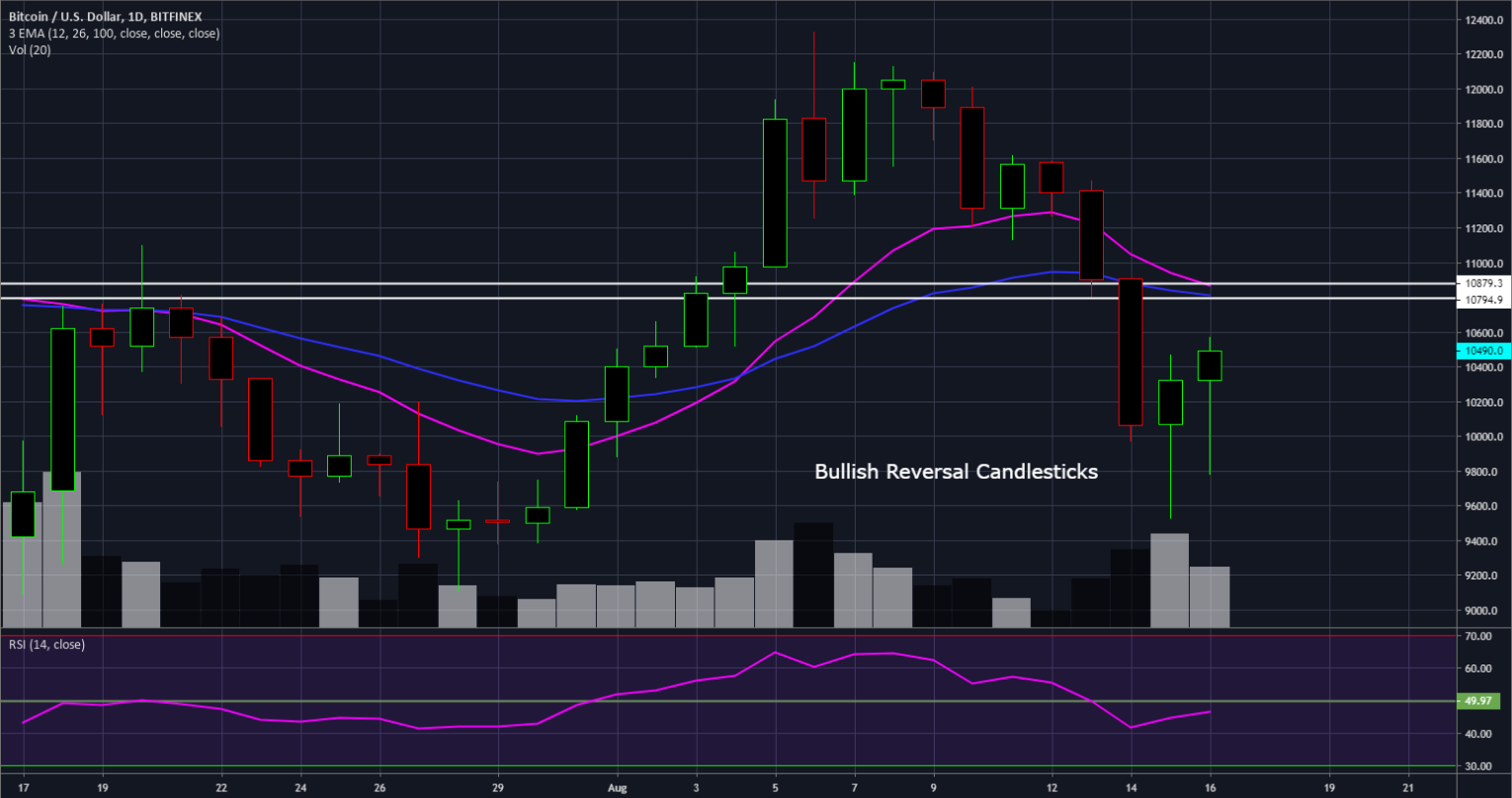 The only resistance nearby is going to be the 12 and 26 day EMA's which haven't yet crossed bearish and might not even be able to do so if the bulls can continue this recent momentum.
The 4-hour chart is looking good for the bulls which have confirmed an uptrend and are looking to break above the 26 EMA, the last real resistance on the 4-hour chart.
The weekly chart has pretty much confirmed an equilibrium pattern at this point with a low of $9750 and a high of $12330. The weekly EMA has proven to be a really strong support and was held for the last 5 weeks.
The monthly chart remains bullish and EMA's are still nowhere close  the actual price. The bulls are looking for continuation within the next few months as the recent bearish reversal candlesticks have seen no continuation.
The BTC/USD shorts chart is still at all time lows and bears remain really weak and scared of shorting. Based on the recent news and momentum, 2019 will probably be a great year for Bitcoin and the whole cryptocurrency market.