BNB, the coin created by Binance seems to regain some strength after a really nice 12% surge in 2 days. BNB is currently trading at $30.16 and the daily chart has confirmed an uptrend after setting a higher low at $27.38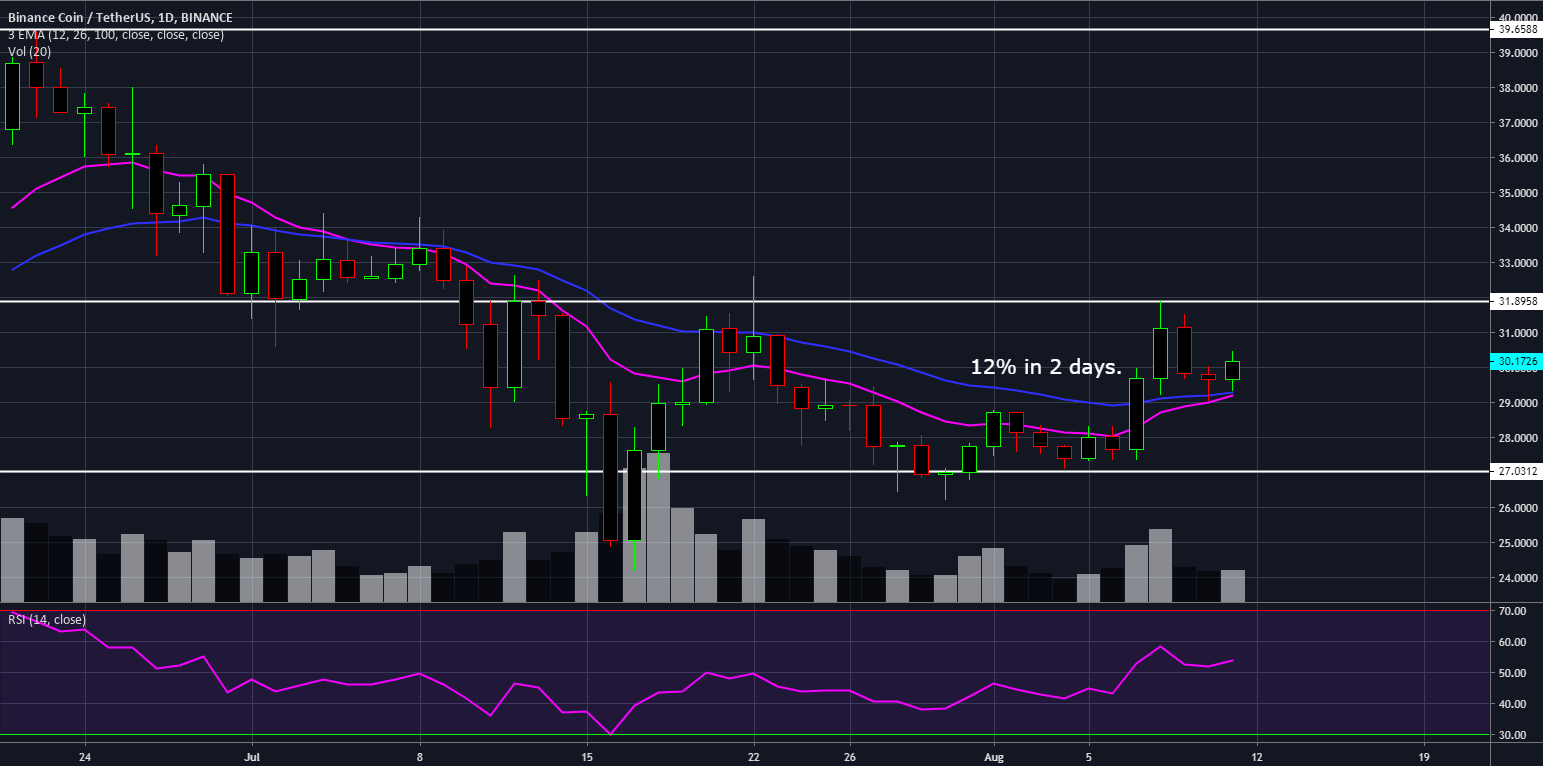 Bulls are looking to set another higher low at $29.03 and the daily EMA's are really close to a bull cross. The high to beat is at $31.87 and could happen in the next week as the RSI is only at 54 points.
The weekly chart for BNB has experienced a significant pullback, although this should be considered healthy after the huge bull run to $40. The bears are looking to set a lower high compared to $39.65 and a lower low afterwards to confirm a downtrend, however, this isn't the most likely scenario. Bulls are hoping to see another leg up but the most realistic possibility is an equilibrium pattern with a lower high and a higher low.
The monthly chart looks great for BNB, though. Currently a bull flag is still in place and could still break in the next months, the RSI is overextended but it's not necessarily a concern for the bulls.
Looking at a shorter time frame, the 4-hour chart is showing an uptrend currently with increasing bull volume and still holding the EMA bull cross from the last bull break.