Bitcoin is now in a confirmed 4-hour equilibrium pattern. What was looking like a possible bear flag is now a confirmed tightening pattern. The bulls are looking pretty good in the short term after the bears saw no continuation during a bear break. The bulls quickly bought the dip and are now holding the support of $11232.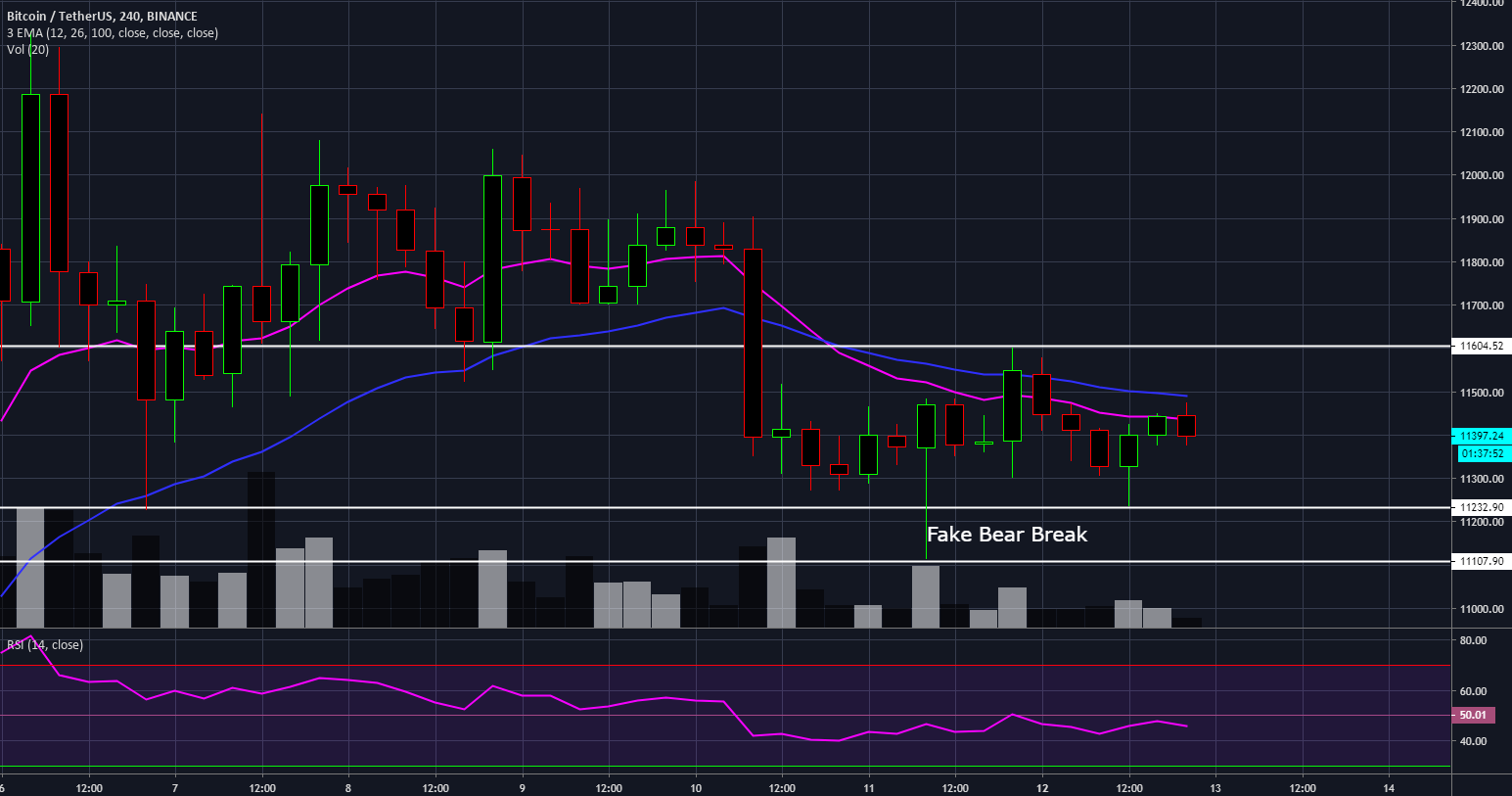 Bulls are looking to break above $11604 and see good continuation with no real resistance until $12000.
The daily chart still looks pretty good for the bulls which are still looking to confirm the last higher low at $11112. The 12 EMA held for 2 days in a row now and the RSI is not overextended so the bulls have a real chance to break the last big high of $12330 in the following days.
The weekly chart isn't say much right now and we will have to wait for the next days to confirm whether we are going into an equilibrium pattern or the bulls will simply see continuation above $14000.
The BTC/USD shorts on Bitfinex aren't looking too different either and the shorts continue to be at all time lows. The bears are clearly still not confident at all which really shows the strength of the bulls and the sentiment of Bitcoin right now which is approaching 70% dominance over the rest of the market.