It seems that the upcoming Atlantis hard fork scheduled for September is helping ETC tremendously. 3 Days ago, ETC saw a nice 9% upward move with good continuation the next day and another huge surge today about 10%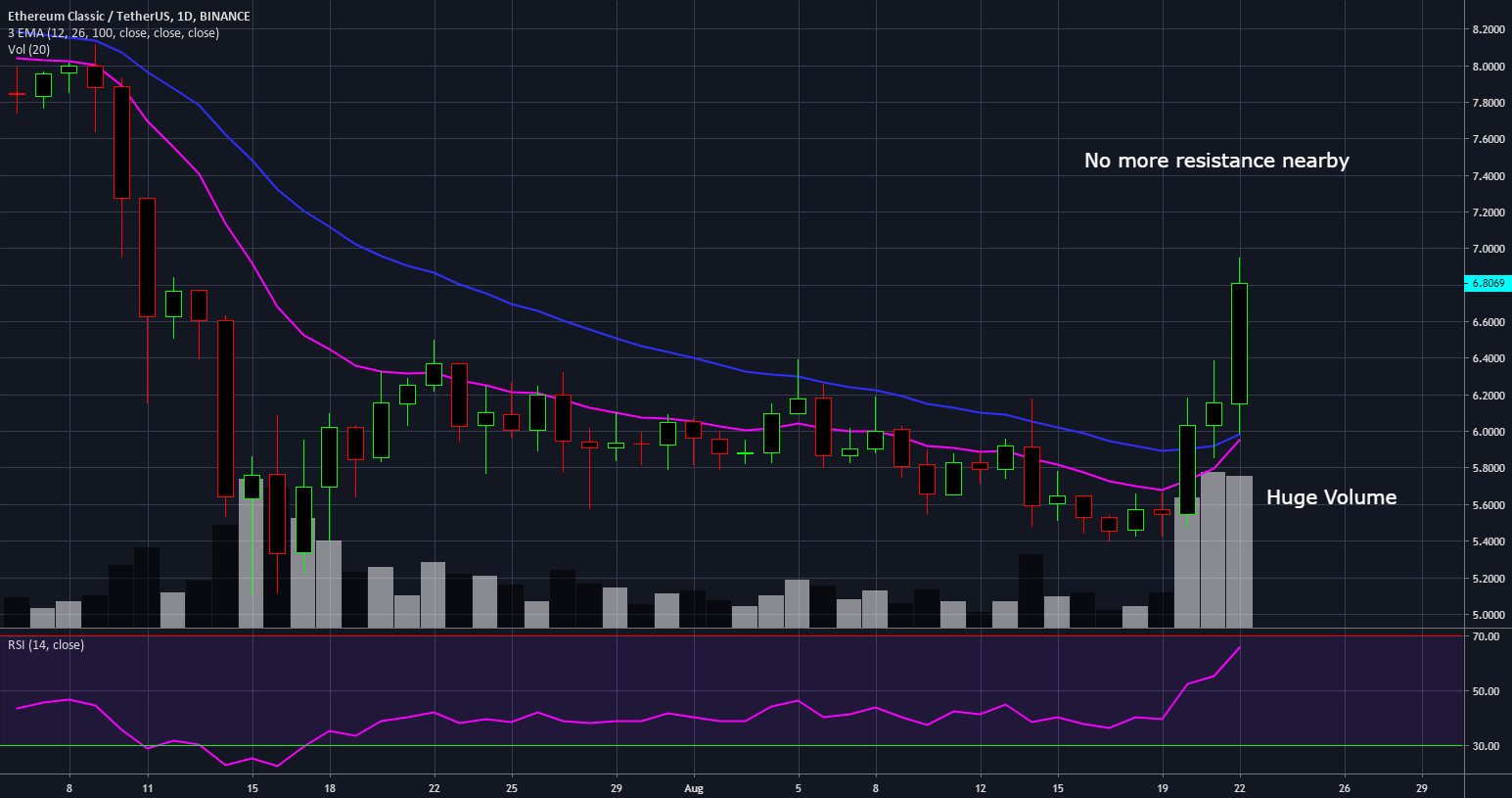 The volume is actually extremely impressive, all 3 days bulls have seen a huge increase in volume, almost 4 times higher than the average from previous weeks. This has drastically changed the daily trend to a nice uptrend, breaking above daily EMA's which are about to cross bullish.
The RSI is not even overextended yet and bulls could see even more continuation within the next few days. The 4-hour chart is forming a bull flag but the RSI is overextended, bulls are hoping to see a healthy consolidation and then a confirmation and break out from the bull flag.
The weekly chart, however, hasn't changed much even after the recent moves, ETC is still in a downtrend and the bulls still need a lot of work to be able to change the trend. ETC bulls are currently facing the 26 day EMA resistance on the weekly, if they can break above it, they will have a significant chance of changing the trend.
Similarly the  monthly trend hasn't changed much, however, the bulls seem to be setting a nice higher low compared to $3.65 and hoping to see a break of $10 eventually to confirm a nice monthly uptrend.