In the last Ethereum analysis we discussed the possibility of a break out in the near future. The equilibrium pattern on the Daily chart is even tighter now and has formed another pretty clear lower high  at $185.51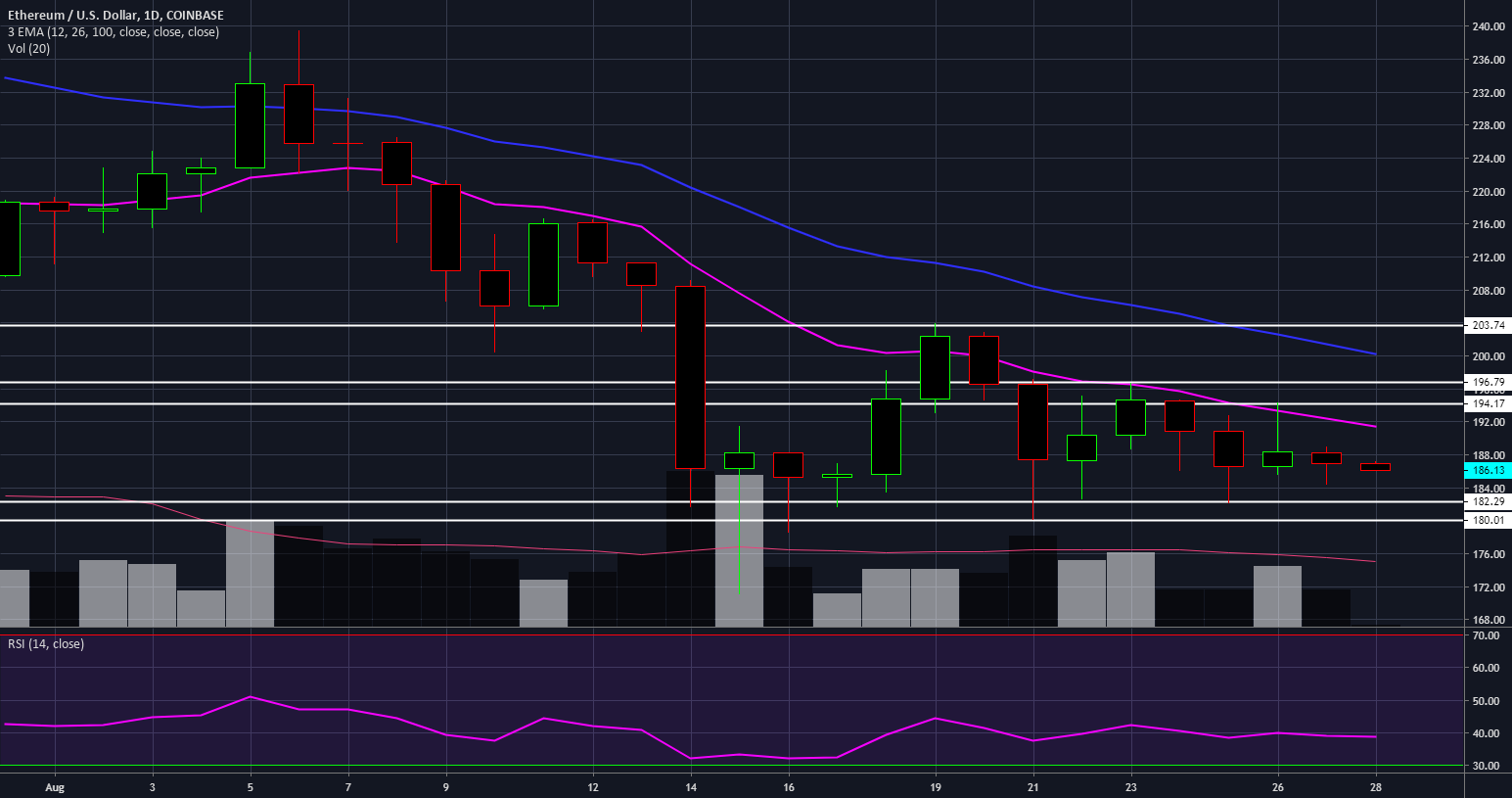 This lower high was formed after the bulls attempted to break above the 12-day EMA but were quickly rejected by the bears which pushed the price back down almost instantly. Ethereum is currently trading at $186.32 and the daily chart is favoring a bear break right now but anything can happen.
The longer the pattern takes to break, the bigger the move is going to be. Bulls are certainly hoping for a bull break, the RSI favors them and the long term is also in their favor.
The weekly chart is bearish and the EMA's are inches away from crossing bearish, however, the monthly chart is not so bad for the bulls although a bearish cross of the EMA's is also possible if the bulls don't see a positive break out from the equilibrium pattern. Anyhow, the previous monthly low is all the way down at $80.60 so there is really no possibility for the bears to create a lower low directly.