Ethereum seems to be weaker than we expected. We talked about ETH here  when it broke out of a daily downtrend a few days ago, however the bulls have been unable to see any kind of continuation, in fact the bears took over right after the bulls broke out and pushed the price down with a -3% and -5% daily candlesticks.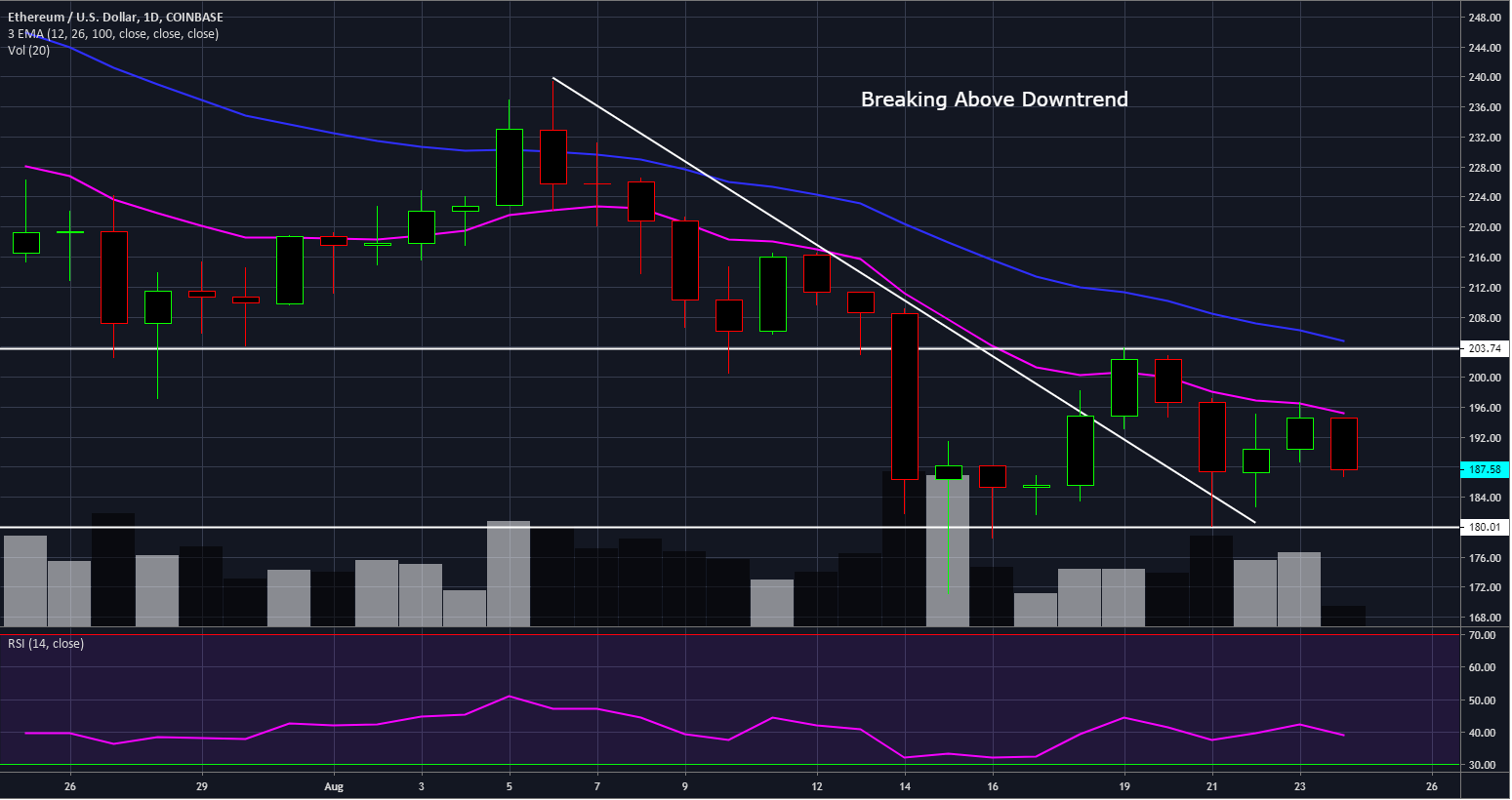 Ethereum has now entered into an Equilibrium Pattern on the daily chart with a current high of $203.91 and a low of $180. A new lower high could be forming at $196.66 but it's not confirmed yet, the bears would need to hold today's candlestick to confirm it.
The 12-day EMA has been a tough resistance for the bulls for the past 2 weeks and they have been unable to break above it several times. The RSI remains low at 39 points but it's not something that bulls can really take advantage of right now.
The weekly chart remains in favor of the bears in the short term, however, a decline in volume is pointing towards an imminent break, bullish or bearish.
The monthly chart is in favor of the bulls, short and long term, the next checkpoint for the bulls would be to defend the low of this month at $171. The next checkpoint would be to break above $364.49 and confirm a really nice monthly uptrend.