Litecoin has been performing quite bad lately, currently the bulls were enjoying a small but decent steady 'uptrend' on the daily chart, however, as soon as the price touched the 12-day EMA, the bears quickly jumped in to push the price back down.
The bulls have been struggling to trade above the EMA's for more than 2 months now. Every time the bulls break above one of the EMA's, they cannot see any continuation and the bears quickly push the price back down.
The 4-hour uptrend is now in danger, although the bulls can still form an equilibrium pattern. The current low is $66.55, if the bears are able to break below that support level, they will confirm a downtrend. LTC is currently trading just a bit below the 26-day EMA on the 4-hour chart.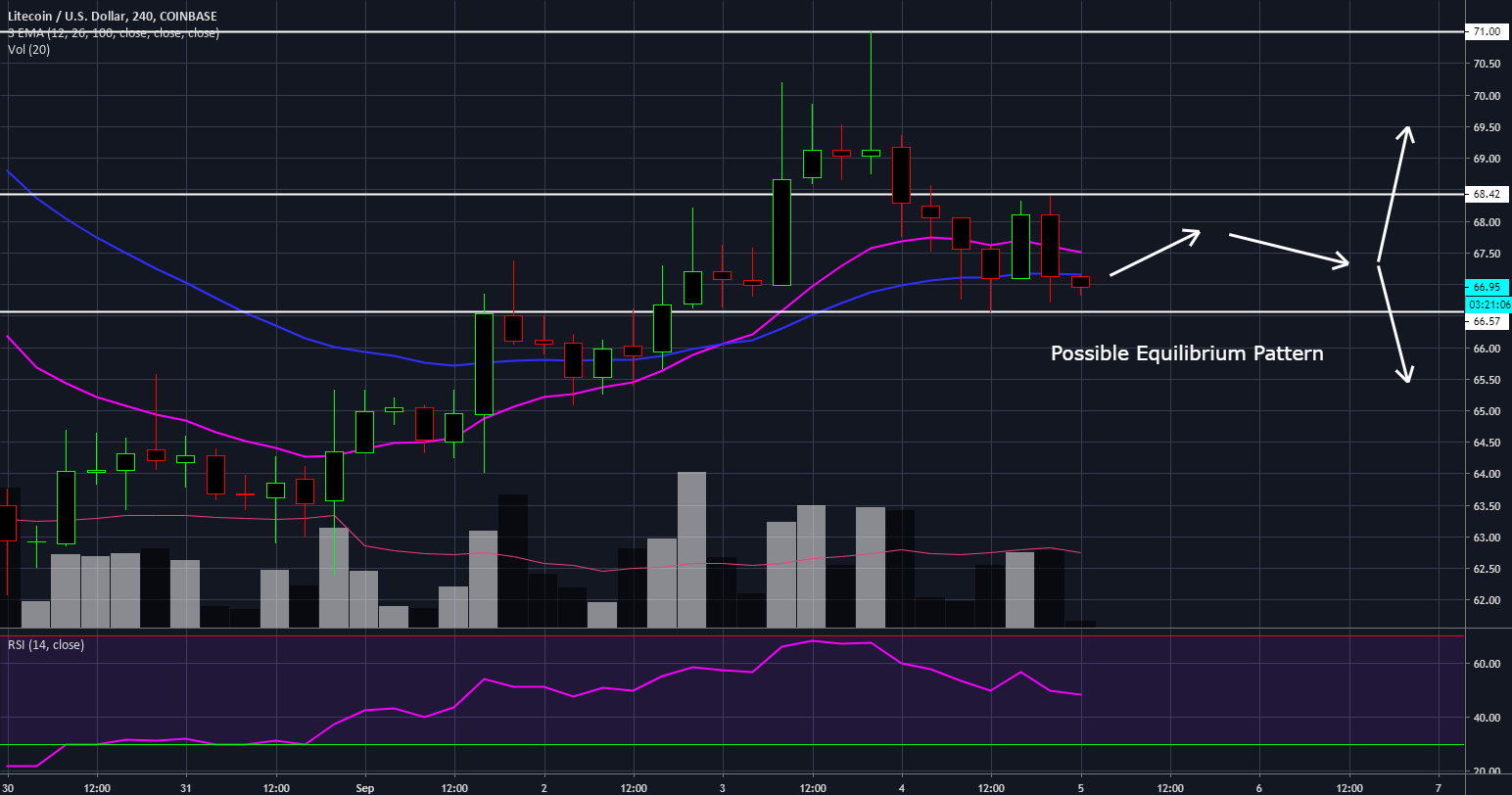 The weekly chart EMA's are crossing bearish but the RSI is still at 40+ points. The lack of volume doesn't seem to be stopping the bears from seeing weeks of continuation after bear breaks.