Does Ripple (XRP) have any chance of recovery this year? We have seen a huge dump the past days and a lot of sideways trading before that. Things weren't looking too good for XRP and now it's even worse.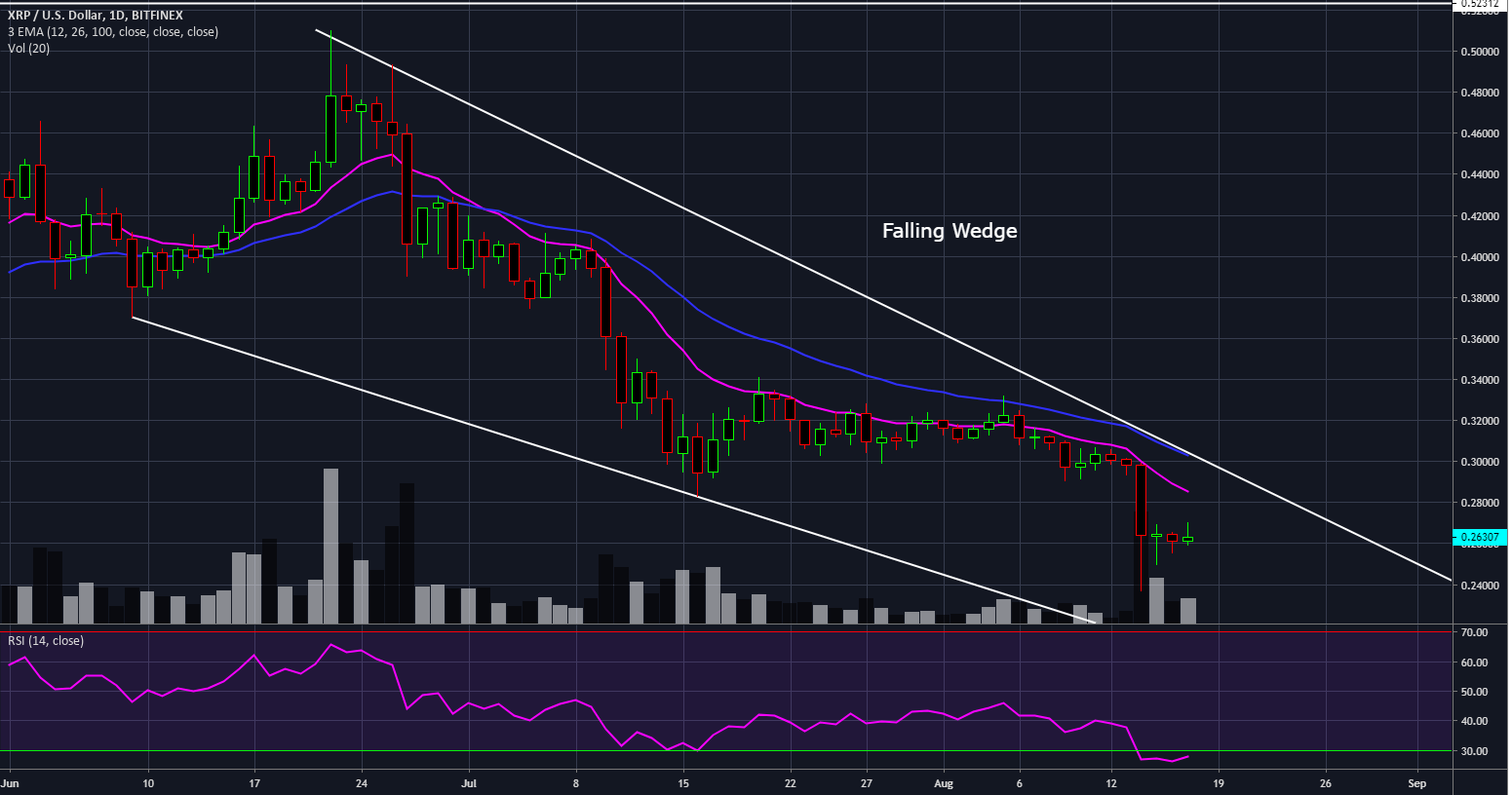 There might be some hope for the bulls, though. The daily and weekly charts are both showing a Falling Wedge (Bullish Pattern) which means Ripple still has a good chance on the long term.
In contrast, the 4-hour chart has formed an Ascending Wedge, a bearish pattern which means we are very likely to see bearish continuation within the next day or so unless the bulls really manage to pump it up. Currently the low of the ascending wedge is at $0.2614 and we are trading at $0.2632, clearly not very far away.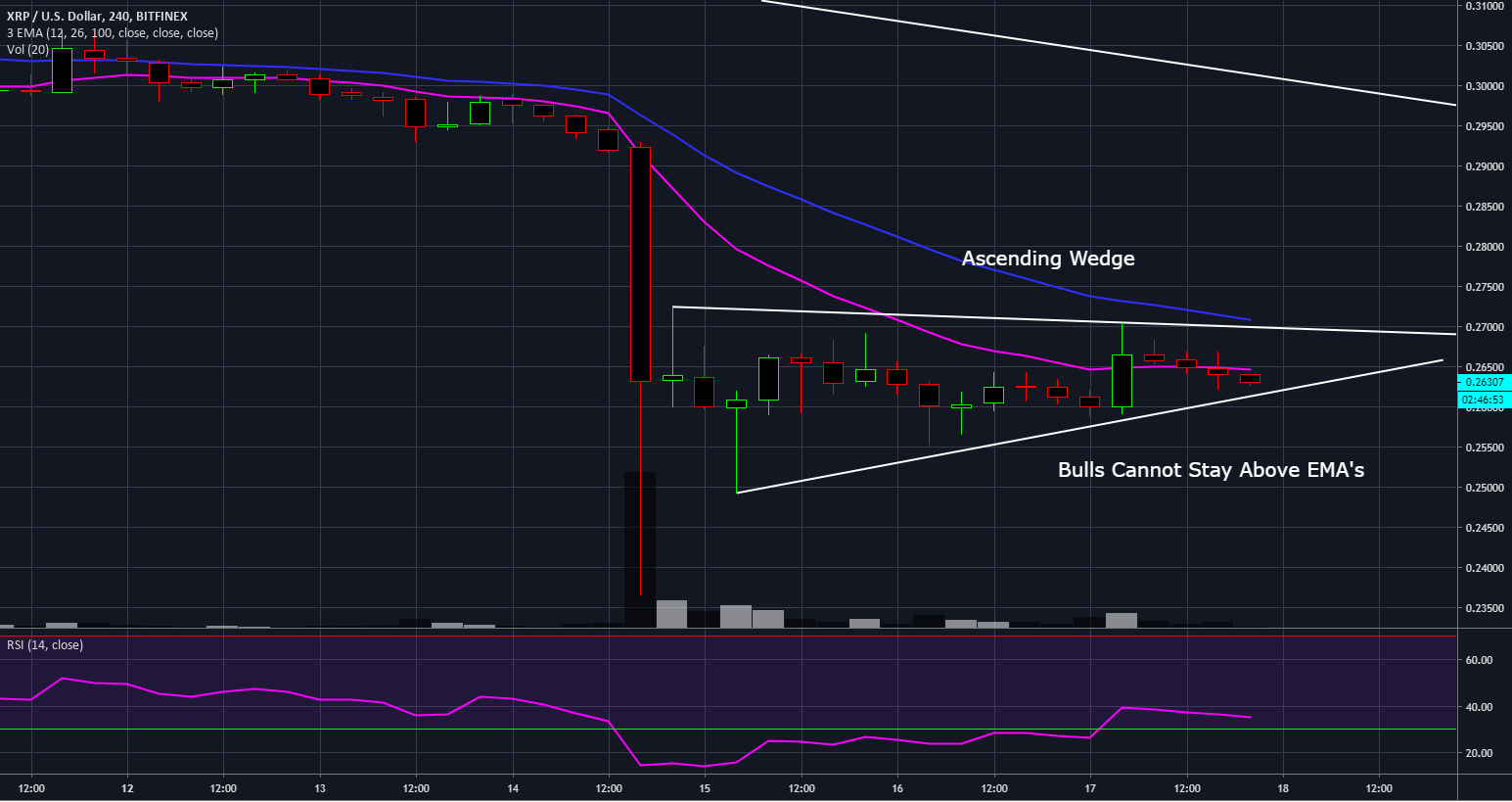 The RSI is hovering the oversold area but bulls shouldn't put too much hope into it. The EMA's remain bearish and bulls have been unable to maintain the price above the 12 day EMA.
The weekly chart is also pretty bearish in the short term and we are not even close to any EMA. The RSI is also not that close to oversold. The only good sign for the bulls is the lack of volume on the bear moves.
The bears are trying to confirm the monthly downtrend by keeping the price below $0.282 which was the last low. If the bulls cannot close above this mark, the bears will be in control for the rest of the year even after taking in count the Falling Wedge.