Ripple is inches away from what could be a huge bullish move. The current Equilibrium Pattern seems to have set a high of $0.278 which is really close to the current price of $0.271 but that's not all, XRP is also extremely close to the Falling Wedge line, currently at $0.275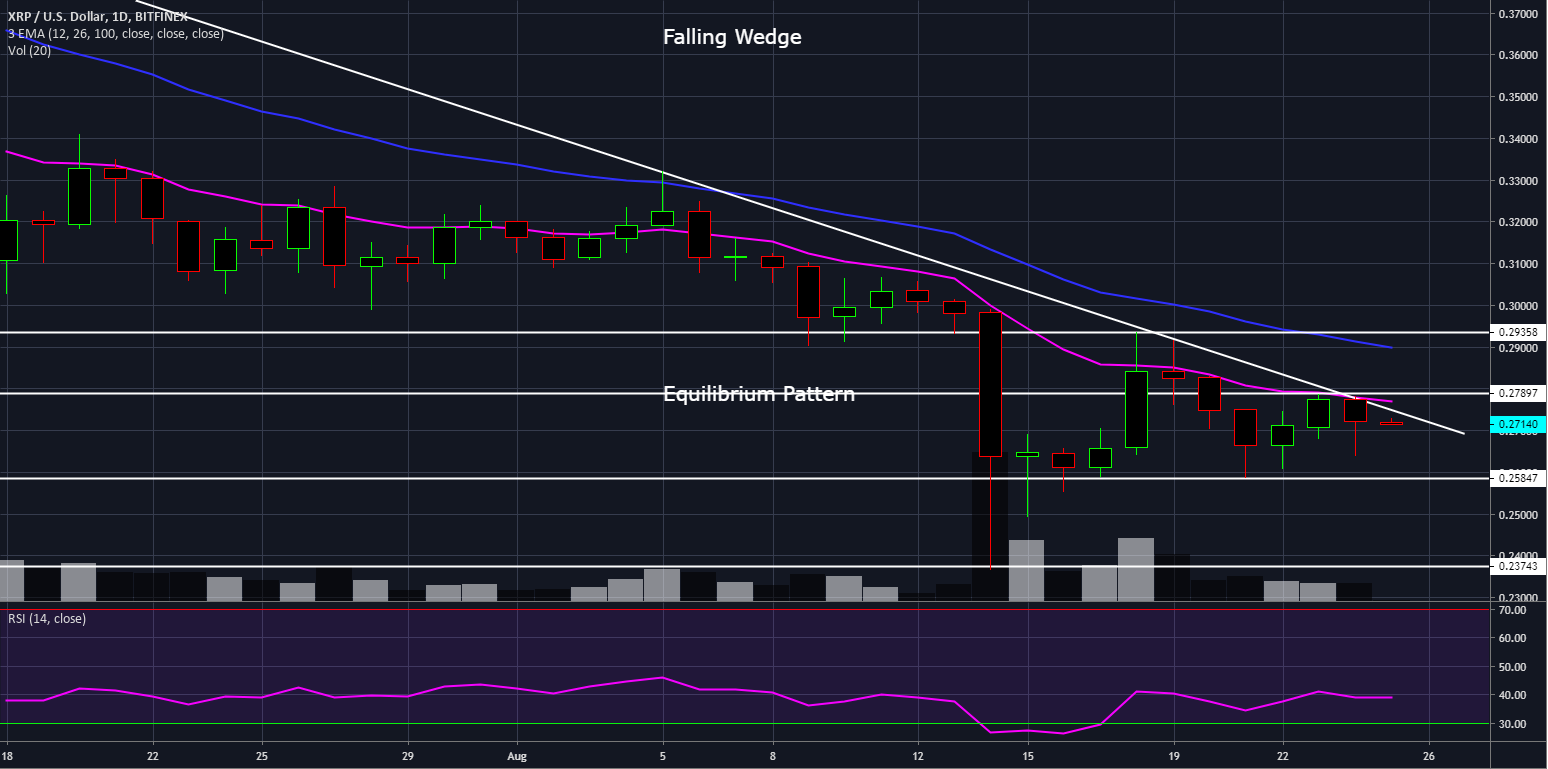 If the bulls can push XRP above $0.275 and then $0.278 breaking both resistances at once, it could create immense momentum to the upside. The Falling Wedge pattern has been in place for a really long time and a break from it, in either direction, will be really explosive.
The daily EMA's are not a problem currently as they are far away, the bulls would break out of the Falling Wedge before having to face the 12 day EMA.
The 4-hour chart is looking good in the short term for the bulls. They were able to buy the dip and see good continuation. Bulls are now trying to set a higher low compared to $0.263 or simply continue with another leg up as we are currently in a bull flag. The RSI is at 48 points, so the bulls don't really need to worry about it.