Ripple just suffered one of its biggest dumps, bulls are trying to recover a little bit and the price is currently at $0.262 still way below the opening price of $0.298 of today.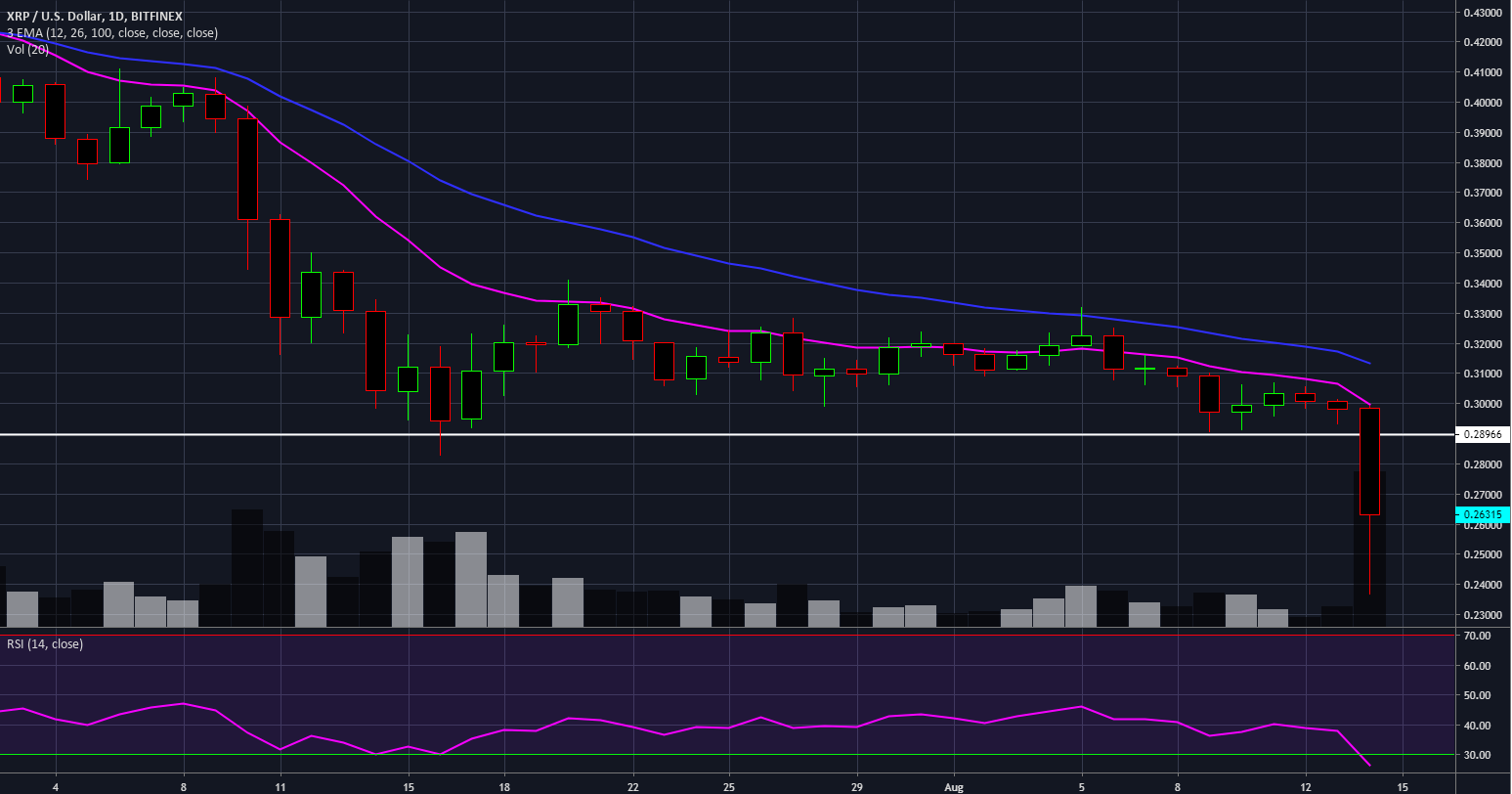 The whole crypto market has suffered heavy losses today and XRP is among the biggest losers. Ripple was trading sideways for almost 1 month, slowly losing fuel, however the bulls did have a bit of hope with the XRP/BTC chart after a reverse head and shoulders pattern turned bullish.
Now even the XRP/BTC chart is looking quite bad. The weekly chart for Ripple is now back into a confirmed downtrend. The monthly is also in a downtrend and bulls are trying to hold a critical support level at $0.246.
Bitmex just had $50 million worth of Bitcoin longs liquidated which certainly added more fuel to the recent dump. It's not clear what caused the recent pullback, although it's not a big surprise either considering the pretty big bull run we experienced in 2019.