Ripple, significantly weaker than the rest of the cryptos, is now set for a big upward move. Bulls are currently forming an equilibrium pattern on the Daily chart with a new higher low of $0.258 and a high of $0.293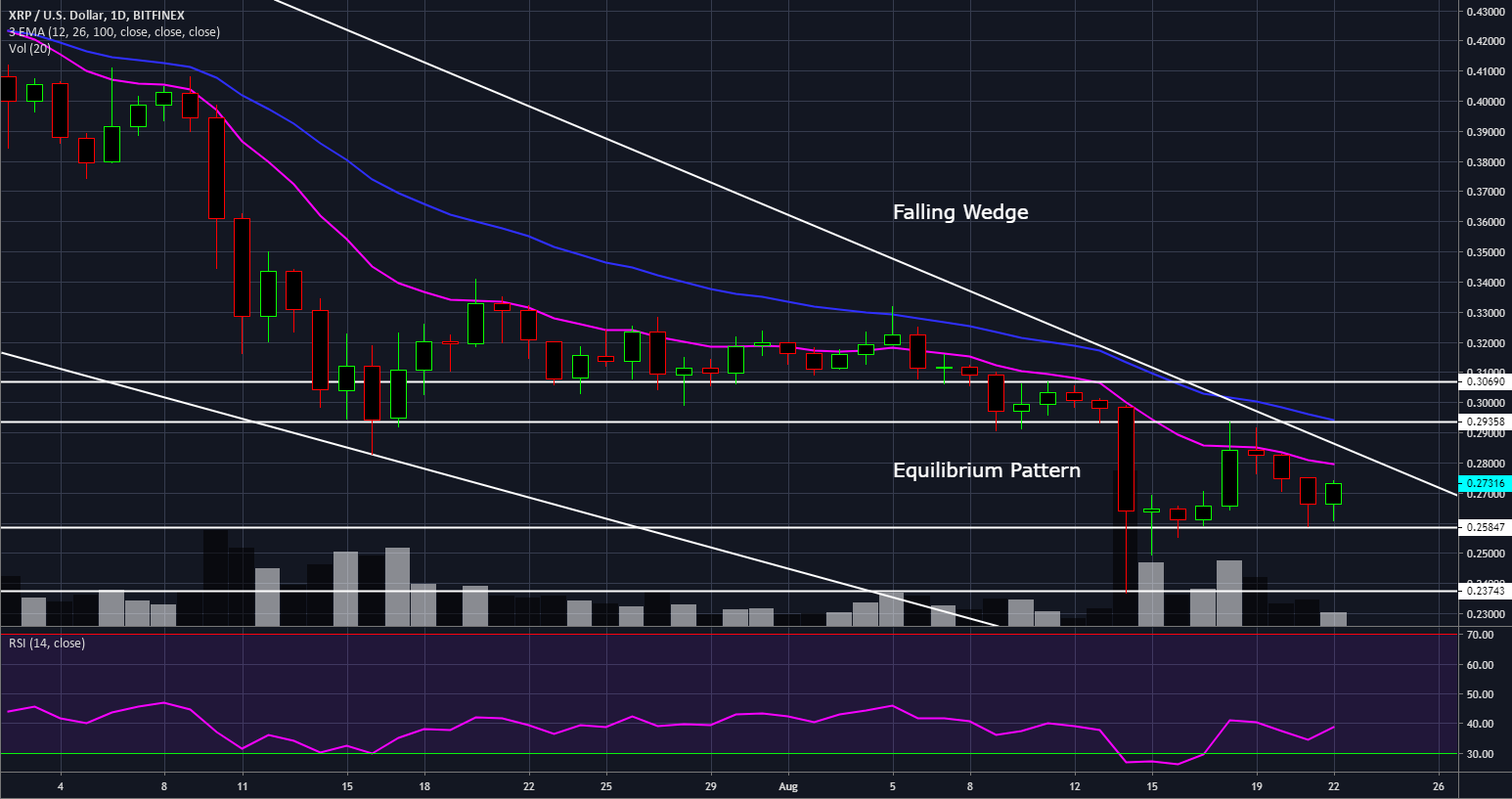 Ripple is still in a Daily Falling Wedge, if the bulls are able to break above the high of the Equilibrium pattern, they would also break above the Falling Wedge, something that would be extremely significant and the bulls would certainly see a huge amount of continuation afterwards.
The bulls at this point would first need to break out of the Falling Wedge, which does have more relevance right now because it's a pattern that was formed more than 2 months ago. If the bulls are able to break out of the falling wedge, they will certainly be able to break the high of $0.293 easily.
The RSI is also really low which will allow the bulls to see a lot of continuation without worrying about it. The nearest resistance at this point is the 12 day EMA. The weekly chart did form a decent bullish hammer candlestick the last week which will also help the bulls.
Keep in mind that bears can still easily take over and prevent bulls from breaking out of any pattern, however, the bulls right now seem to have the upper hand.